Get the life you deserve
Taking Chiropractic Care To The Next Level
Our team at Imagine Wellness Chiropractic Center is here to help you reach your goals.
FIND RELIEF AND WELLNESS TODAY
FOR ALL OF LIFE'S CHANGES, LET US HELP YOU.
Meet the amazing doctor that will help care for your healthcare needs.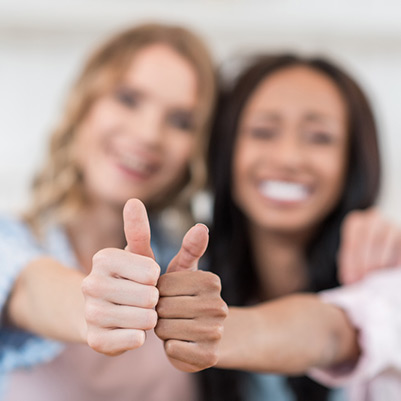 See what our patients have to say about the care they have received in our office.
Precise Care
With a Gentle Touch
Welcome to Imagine Wellness Chiropractic Center located at 822 East Union Hills Drive #22 in Phoenix, AZ. We understand that choosing a chiropractor is a big decision. This article will help you learn the basics of chiropractic care. Please don't hesitate to contact our Phoenix chiropractors with any further questions you have. We are here to help you achieve your goals.
Welcome to Imagine Wellness Chiropractic
Dr Zamora has been in the same location for over 13 years after moving from Illinois, where she practiced in one of Illinois busiest chiropractic offices, to live in the beautiful Grand Canyon State and enjoy 365 days of eternal sunshine and serve the people in North Phoenix and surrounding areas.
Imagine Wellness Chiropractic Center
Chiropractor Phoenix AZ
The benefits that chiropractors provide can be seen in a variety of health conditions. Even relatively healthy people can see improvements. Most of us put our bodies though a lot. Regular adjustments can help to restore balance within the body.
Your spine is designed to protect your spinal cord. Your spinal cord is responsible for moving information from your brain to the rest of your body. Your spine is the protective case for one of the most important parts of your body, and a Phoenix chiropractor can help you maintain it.
People know chiropractic is great for pain and injury but may not realize Dr. Zamora has helped hundreds with conditions like headaches, whiplash from car accidents, children's colic, acid reflux, ADD and anxiety. When there is pressure on a nerve from a misaligned bone, slipped disc, degenerative disc disease or arthritis it interferes with the bodies ability to help and repair and therefore disease begins to build and you may experience acid reflux, asthma etc. This is typically when people start looking for answers such as medications. Dr Zamora moves the bone and the body begins to heal, naturally, with no dangerous side effects.
The Education of a
Chiropractor
Most patients don't realize how much education chiropractors in Phoenix have. Chiropractors are held to some of the most intense educational standards of any health field. In fact their education standards are very comparable to that of a medical doctor. After completing a strong emphasis of basic sciences in college, chiropractors attend a four year chiropractic college. This means that chiropractors are primary care physicians. In other words you don't have to have a referral to see a chiropractor.
Is chiropractic the right treatment for you? Call our team at Imagine Wellness Chiropractic Center in Phoenix. We will do our best to help you reach your goals.
Common Concerns, Conditions, and Issues
Help Your Family Experience Incredible Health.
HOW TO CHOOSE A Phoenix CHIROPRACTOR
The following pointers can be useful in helping you find the best chiropractor for you in Phoenix. Often times when people are looking for chiropractor in Phoenix, they simply go straight to Google and choose the first result they see.
However, a chiropractor who is coming up first in a Google search should not automatically become your first choice for care. Consider the following steps to find the best chiropractor for you.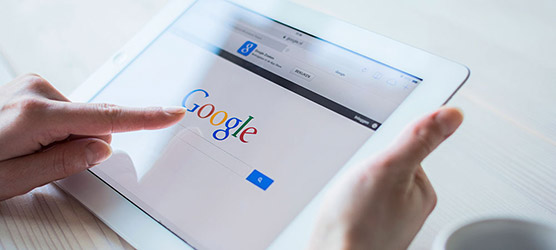 Time Needed: 5 minutes
Total Cost: USD 0.00
THE 4 SIMPLE STEPS TO CHOOSING A Phoenix CHIROPRACTOR
Step 1: Start a Google Search
First, enter any of the options below in the search bar:
Chiropractor Phoenix
Chiropractor 85024
Chiropractor near me
Best chiropractor in Phoenix

Step 2: Check Out Their Website
The top Phoenix chiropractors put just as much thought into their site as they do in their overall practice. In looking over their website, you should get a sense if they might be the best chiropractor for you.

Step 3: Read Their Reviews
Find the Google Business Page of a chiropractic office you are considering for care. It's one thing for a doctor to claim they can help, it's another to see patients leave their happy reviews providing proof.

Step 4: Call The Office
After getting a general overview of what the clinic offers, call the the office to see if they match the messaging that their site and Google My Business have portrayed. After a brief talk with the office, you will find out if they are the the right fit for your health goals.

Office Hours
Monday
10:00am - 12:00pm
3:00pm - 6:00pm
---
Tuesday
3:00pm - 6:00pm
---
Wednesday
10:00am - 12:00pm
---
Thursday
10:00am - 12:00pm
3:00pm - 6:00pm
---
Friday
Closed
---
Saturday
Closed